Soudal 290ml Fix All High TAck White GB-101444



Excluding Tax

SKU: 101444
---
---
Hybrid polymer sealant adhesive
Super strong sealant and adhesive with high initial tack and end strength (320kg/10cm²).
Based on SMX Polymer Technology, High Tack achieves high performance flexible bonding and sealing of all types of materials onto almost any surface, both porous and non porous, even if wet or humid.
Contains XS1 fungicide providing ultimate resistance against mould growth.

No solvents or odours.
Primerless adhesion on most construction materials.
Overpaintable with most paints. Non-staining on porous natural stones.

Suitable for sanitary applications.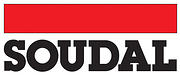 APPLICATIONS:
For all bonding, sealing & filling applications where initial grab is important. Heavy duty bonding and sealing in all weather conditions, on most surfaces.
Paintable elastomeric sealing and bonding. Bonding & sealing of porous natural stone surfaces such as marble and limestone. Sanitary sealing and bonding
Structural bonding in vibrating constructions
Paintable with all water based paints
Good colour stability, weather and UV resistance
Good adhesion on wet substrates
Super strong
High initial tack reducing the need for initial support.
Fast curing, quick build-up of end strength, high sheer strength after full cure (no primer)
Easy to apply and easy to tool and finish
Remains elastic after curing
No odour
Does not contain isocyanates, silicones nor solvents